BRABUS Tuning Program for S63
BRABUS Tuning Program for S63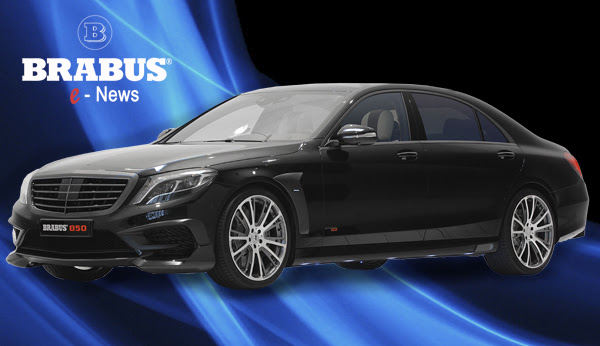 BRABUS is proud to announce the new S63 tuning program for the USA!
BRABUS S63 Complete Program
Powerful, fast, individual and exclusive: concurrent with the sales release of the new 2015 Mercedes-Benz S63, BRABUS presents an extensive refinement program for the luxury sedan from Stuttgart.
BRABUS offers an exclusive refinement program that includes a sporty carbon fiber aerodynamic enhancement program and light alloy wheels from 20″ – 22″ with forged options to lend the sedan an even more thrilling appearance.
Engine tuning and suspension options offer added vehicle dynamics.
BRABUS custom interior designs rounds out the product line up for the W222 model series.
All components are backed by the one-of-a-kind BRABUS Tuning Warranty up four years, up to 50,000 miles.
Thank you again for all your continued support in making BRABUS the worldwide leader in high-end Mercedes-Benz tuning.
BRABUS S63 Tuning Program
BRABUS S63 Front Spoiler with Upper and Lower Elements in Carbon Fiber
The front bumper of the S63 receives some added visual pizzazz with the BRABUS front spoiler lip and front bumper upper and lower elements. These BRABUS carbon fiber aerodynamic enhancement components were optimized in the wind tunnel to reduce negative lift on the front axle, which also plays a part in the improved handling at high speeds.
BRABUS Carbon Fiber Fender Flares with Illumination
Both front fenders are upgraded visually with carbon fiber BRABUS design elements that comes in matte or gloss finish. The integrated BRABUS logo can be optionally illuminated. The lighting is activated with the keyless remote or by pulling on the door handle.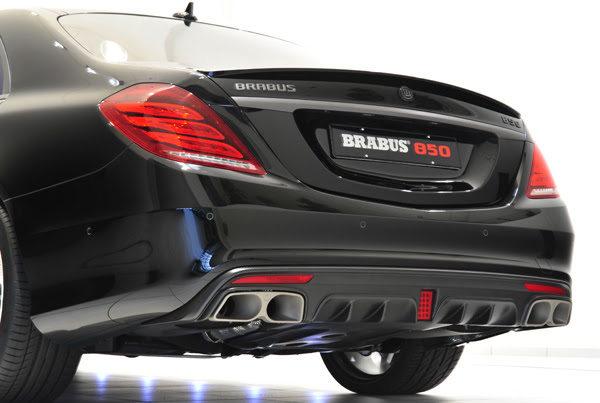 BRABUS Valve Controlled Exhaust, Rear Carbon Diffuser and Trunk Spoiler
As the ideal complement to the performance kits, BRABUS offers a sport exhaust system with controlled butterfly valve for the S63. At the push of a button on the steering wheel drivers can choose whether to operate the V8 in quiet mode or enjoy a markedly throaty exhaust note in the "Sport" position.
BRABUS Light Alloy Wheels
Another factor in the thrilling designer look for the Mercedes-Benz S-Class and in the even safer and more dynamic handling is constituted by the custom-tailored BRABUS Monoblock alloy wheels with diameters of 19, 20, 21, and 22 inches.
BRABUS S63 Engine Tuning Upgrades up to 850 hp
BRABUS offers three power upgrades for the S63: The BRABUS B63 – 650 PowerXtra CGI performance kit boosts the power output to 650 hp. The BRABUS B63S – 730 with two special BRABUS turbos with larger compression unit generate a higher boost pressure. The BRABUS 850 6.0L, the most powerful option, with an increased displacement engine, delivers a whopping 850 horspower and 1,069 lb-ft torque.